Regular price
Sale price
€12,00 EUR
Unit price
per
Sale
Sold out
Ready to learn more characters? Writing System 2 expands your character repertoire by nearly doubling the amount of new characters to write and to learn. This allows you to develop your vocabulary at a faster pace. You can still capture valuable language insights in the spacious notes.
View full details
POV: I want a little less repetition, but practice more characters
二
Writing System 2 is designed for students who have already mastered some characters and are ready to learn even more. With reduced, yet sufficient repetition, this notebook focuses on expanding your character repertoire. We strongly advise you to write valuable insights or notes of certain characters in the spacious note-taking area. This space is dedicated to write about certain elements of a character, using characters in sentences or context or practice the characters off-grid. Our thoughtful choice of material guarantees seamless writing, eliminating any worries of ink bleed-through. Continue your character journey effectively.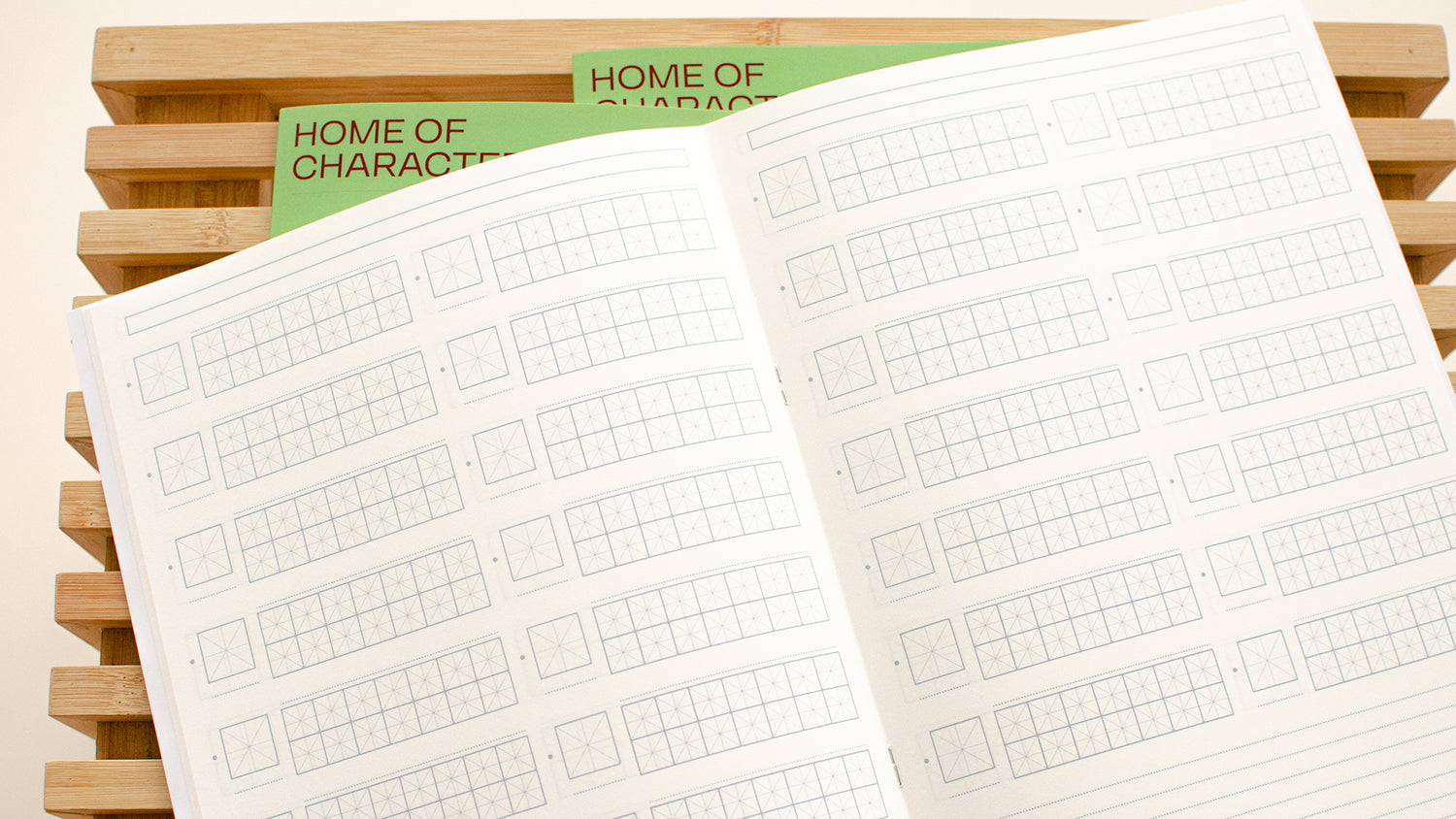 二
It can be frustrating to hit a plateau and crave further progress. The lack of effective resources and opportunities to delve deeper into characters can leave you feeling stagnant and unfulfilled. Writing System 2 allows you to focus on expanding your character vocabulary and deepening your understanding. The notes let you delve deeper into the meaning of a character, dissecting the character or using the newly learnt characters in different ways. This will help retain acquired knowledge. Elevate your skills, expand your knowledge.